SBC Summit Barcelona is expecting 6,000 delegates, including 2,000 operators, 200 exhibitors and a lineup of 350 expert speakers to gather at Fira Barcelona Montjuic on September 20-22. One of the leading sponsors and exhibitors is SUZOHAPPa global distributor and manufacturer of gaming and sports betting products.
"I think the sports betting industry now is entering a new phase in Europe, looking at how retail can remain relevant for today and how it can grow for the future," Tim Kennedy, Vice President of Sales for Europe, tells Yogonet in an exclusive video interview ahead of his participation at the event. He will be one of the speakers at the panel "Omnichannel Leaders – physical customers in a digital world", on September 21.
"The panel that I'm presenting is all about that subject, basically how can retail adapt and modernize itself to remain relevantwhich I think is forefront to the conversations we're having with a lot of customers," he adds, noting that, despite all of the lockdowns and the Covid-related challenges, "retail is still here, very strong."
"So, in every market, online is growing very strongly, but retail remains as a kind of bellwether market that doesn't go away. And in fact, in a lot of markets, it's growing. Just look to the US about how it's expanding there," he points out. "I think where we need to go as an industry And what we're looking to talk about more at the conference is basically what technology can we adopt that is already prevalent online and basically make that to enhance the user journey in a retail environment."
With retail standing out as a very social environment, after the pandemic recovery there is a global trend of people eager to "get out of the house, they want to meet up, they want to be entertained," Kennedy notes. "Retail is a nice, safe social environment. But I think, utilizing some of these digital technologies, we can enhance the user experience and combine the two so they get the best of both worlds. And operators shouldn't look to retail as being a competitor to online and vice versa."
SUZOHAPP's expert explains that while different demographics prefer one type of betting venue or online to another, at different times of the day or different times of the week, they may choose different scenarios: "So it's not a competitor, it's complementary. And in fact, using some of those technologies, payment technologies, for example, real physical transactions can happen in a retail space, which you just can't do online, for example, if you want to cash out. So, I think both markets complement each other. And that's really the message that we're trying to get across, is thinking of retail as the complementary partner to online instead of a competitor."
A key concept metioned by Tim Kennedy is the pursuit of a personalized experience for players in retail environments. In this sense, European markets traditionally offer betting shops with several self-service betting terminals, which he finds "very functional," but offering a limited range of market opportunities to bet on. "So continuing the theme of trying to blend the best of online with the best of retail, A number of customers are now looking at building a retail-specific application that sits on a device that sits on the desktop, so you can experience the large video wall with your friends, but play a much more targeted betting experience on your own device and also transact either using an online payment system or maybe cash if you have cash on you. So it's the best of both worlds," he puts forward.
Back in July, Todd SimsVice President of Sales, Gaming & Amusement for the Americas at SUZOHAPP, told Yogonet that the company's experience in Europe helped it have a different perspective on what the hardware needs to capture in-play betting. "I think all of the growth, or a significant portion of growth for online betting in Europe is all about in-play," Kennedy says. And traditionally In a retail environment, it's very difficult to transact in-play bets."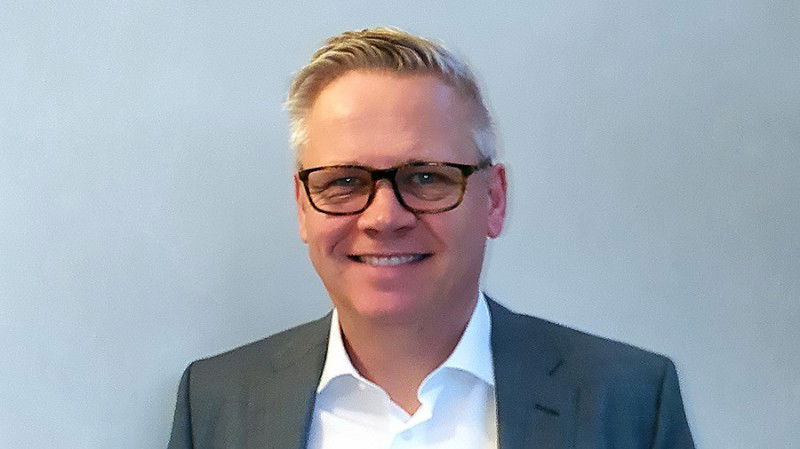 "When there's been some event happening within a sporting event, if the bets can only be placed on a counter, you've got a queue of people all desperately wanting to place a bet. So, the next kind of functionality that improved from that point was a self-service betting terminal in most venues there's a limited amount of terminals available. So again, that's really facilitating the requirement for having personal terminals like if you're sitting in a bar with your mobile phone. So we equate it to that really, having the ability to have your own terminal, you can have a much more of an in-play betting experience and one that's tailored to you. So you can see all of the major events that are happening on the video wall. But you could also be watching your own personalized events to allow you to place in-play bets within a venue or in a betting shop. More on the desktop or the tabletop," he describes.
Among the machines that could meet that requirement, he mentions the SBT-500 tablet unitand some other terminals that are "essentially a personalized ePOS terminal," an all-in-one PC that has a scanner and a printer, which allows transactions at the desktop."We have other designs waiting in the wings that can be integrated into the furniture, which we will be showing at G2E," he anticipates.
When asked about player identity on a terminal, via facial and ID recognition, Kennedy says there are "a number of customers now who are integrating that into their software platformand I would say they're all trying to get ahead of the legislation. So they all believe that in most markets, basic player identification for age verification is coming. And so, We've built it into our hardware and we offer that as a product and they're now building it into their software platform."
"So I expect the first deployment in the markets would be early in the new year, probably in the US, but we will also be following that up with some applications of that in Europe as well," he says. "I think the mature or the more seasoned operators want to make sure that they have everything in place so that when the legislation comes to pass, they're totally ready and they know how it works and they've all the technology out and there's no deadline to meet. early 2023 we'll see that in markets."
Watch the full video interview with Tim Kennedy on our YouTube channel.
.